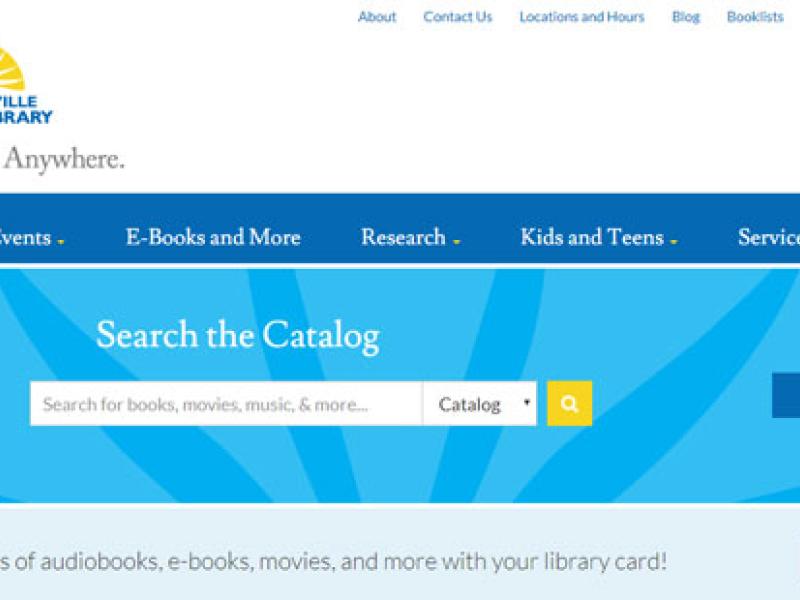 JaxPublicLibrary.org had been mostly unchanged from 2007 to 2016. The old site was not responsive for viewing on mobile devices. This was a priority for the new site.  I worked on a team of three that built out a new public website using Drupal.  We continue to work with the agency that developed the site.
After moving to the marketing department I used Google Analytics to argue for thought in the production of content.  I knew that a large chunk of our site traffic came from organic search.  We needed to increase traffic to our research databases.  I knew that we had pages on the website dedicated to each one.  The library gets something for kids called ABCMouse for free.  One day I saw television commercials for it and wondered if we could harness some of the name recognition.  So I added several keywords to the page on the website.  The three months afterwards resulted in a 61% increase in Impressions, at 450% increase in clicks, a 241% increase in CTR, and a reduction in average position of 17%.
I know this works in the other way too.  The library hosts an event in Special Collections called Mapping Our Past.  The blog for this year's event was titled "Explore Jacksonville and Beyond."  Every time someone searched for Mapping Our Past they got the event from two years ago but not the current year.  The title was changed prior to the event but the search results did not change in time.